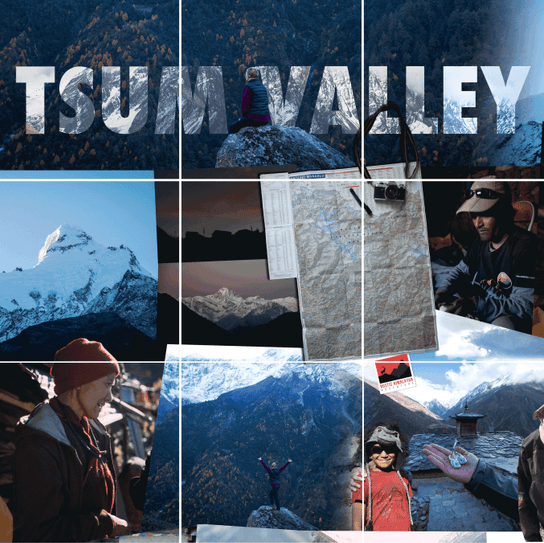 Our Story
Rustic Himalayan Adventure is a well-established trek company of Nepal, offering ample of adventurous services to numerous places of the country and in some places of India.
Inspired by wanderlust travelers and a team of cool members, our company is constantly working and succeeding to introduce rustiest, untouched, geographically and culturally diverse  travel routes for you. Now, it's your time to say goodbye to your comfort zone and explore into the nature, meet new people, learn about new cultures, and gain some perspectives.
Rustic Himalayan Adventure is ever-ready to embark you on a life-changing experience. Write your own travel story first. Who knows? You could become an adventurous storyteller someday with hardcore, crazy trekking memories and motivate others through your experiences. So keep the travel vibe on. Let's explore wonderful places together.
Rajat Khadka (Mr. Rustic)
Founder and Tour Operator of Rustic Himalayan Adventure, Rajat Khadka is a young and a hungry travel-junkie who has love for the mountains. Since 2008, when he was only 18 years old, Rajat used to travel many places around Nepal solo on his beloved motor and mountain bikes, and on foot. Handful of experiences and adventures later he thought of one thing only; to pour his heart and his soul to contribute to tourism business in Nepal. The thought turned into action and he established Rustic Himalayan Adventure a year back. Rajat's desire to guide travelers, trekkers, and nature lovers towards rustiest and virgin lands of Nepal and of India reiterates his giving, sharing, and empathetic selves. He is all set and promises not to disappoint anyone coming through Rustic's door, greeting "Adventure is now, fellow travelers!".
Karan Thapa (Australia)
Sales Executive / Promoter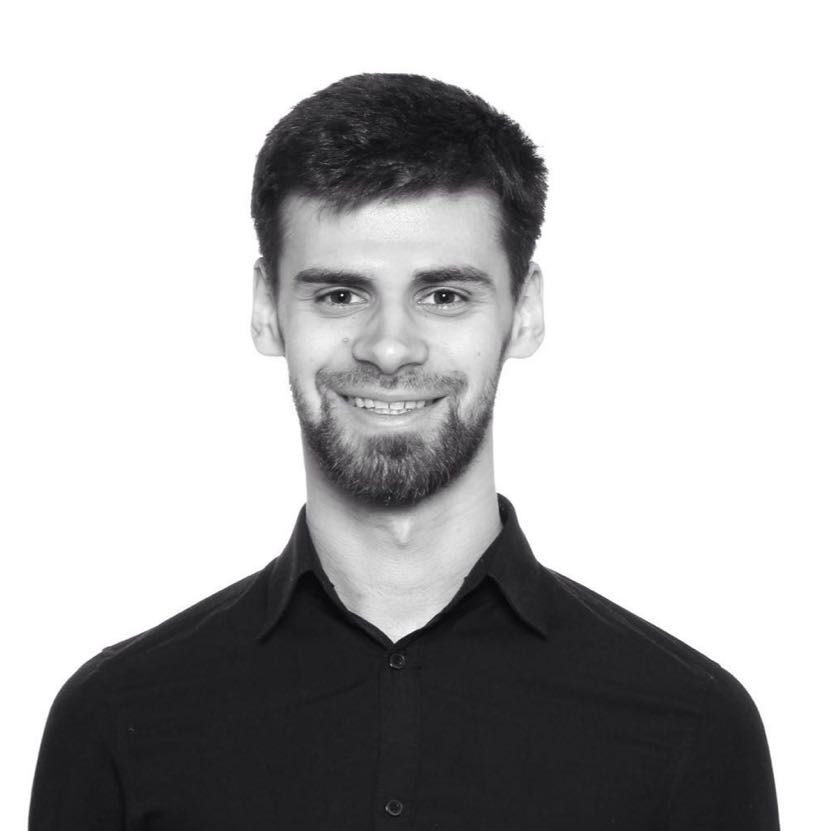 Yuriy Fedorchenko (Russia)
Sales Executive / Promoter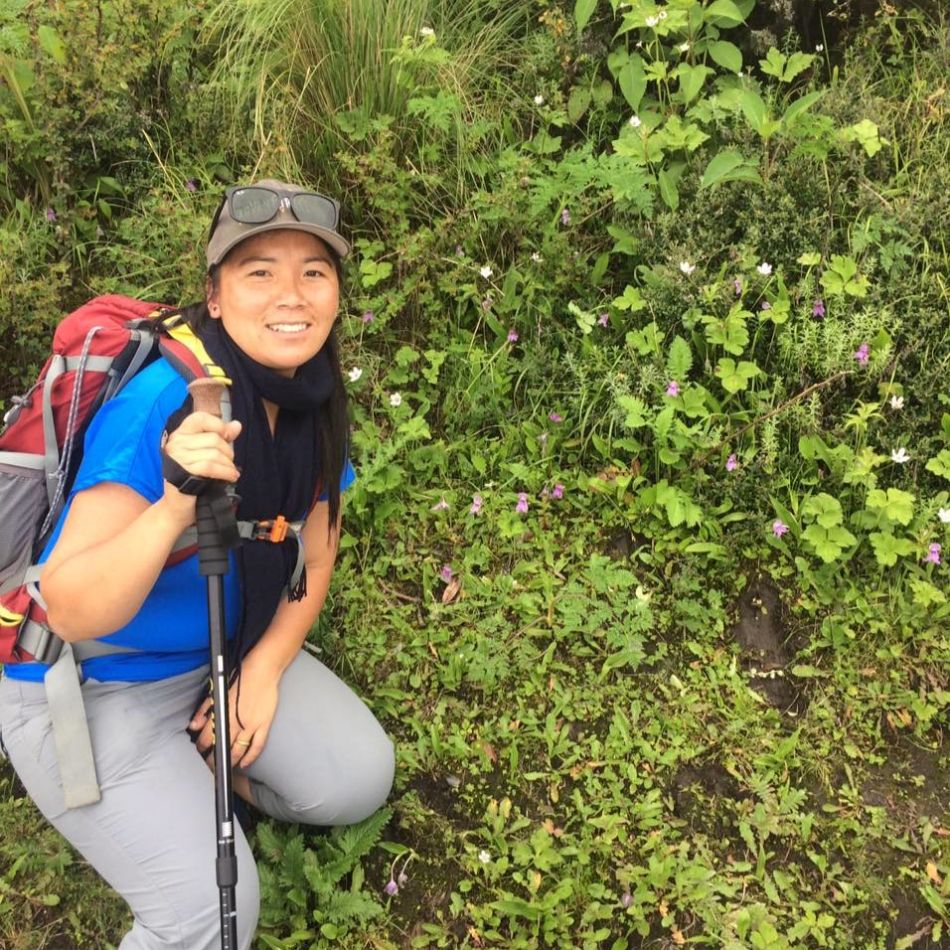 Sonam Lhomi
"You won't believe when I first decided making Travel Guide my profession. I was just reading in grade eight at the time and used to look-up to my father and my brother as inspirations because they were both mountain guides.", Sonam gladly expresses. To make her dream come true, Sonam started making small trips around Nepal. By 2014, she gained a lot of experiences and got awarded with professional travel/trek guide license. She feels proud to show travelers different places of Nepal even if she sometimes receives negative comments from conservative people of the society. Sonam says, "The reason of their backlash was simply because I am a female guide, I am married, and I have a three years old daughter. But it's not worth listening to them, is it? Why listen to them when I have full support of my family in doing what I love the most." Sonam's other dream is to become a mountain guide some day. She also wishes to climb Mount Everest once in her lifetime.
Phurlamu Sherpa
"The best part of my life is trekking. Traveling or trekking is sometimes fun, sometimes sun, and sometimes run (*laughs*). Nevertheless, nothing makes me happier than to travel new places and learn about new cultures.", says Phurlamu. She chose trekking because she did not wanted to do monotonous governmental or corporate job. Phurlamu's passion for travelling started in 2015 and two years later, in 2017, her hobby turned into a job when she got professional license of a travel guide. Since then Phurlamu hasn't looked back and with full family support behind her, she wants to go and lead tourists, travelers, and trekkers towards beautiful places around Nepal. Phurlamu shares with a big smile, "In my lifetime, hopefully, I will achieve my dream of visiting every place of the country solo or as a guide."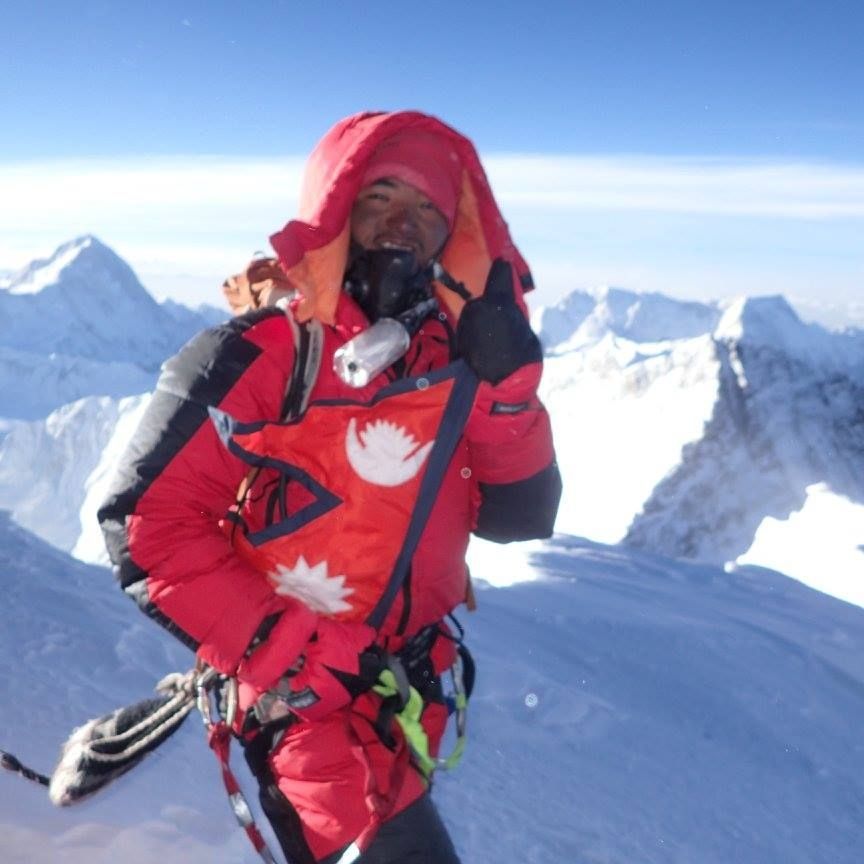 Pema Ngima Sherpa
"When I was in grade 10, I didn't have much concentration on my studies. I had fair share of family problems as well. However, my dear friends showed me a direction and motivated me when I needed them the most. My age and me being a porter; both came as disbelief to many people. I had to do it because I had to support my family.", shares Pema being emotional. It was all uphill from there for Pema; personally and professionally. He then went on to embrace his hobbies to become a trekking guide and a mountaineer. At just 19 years of age, he climbed the mighty Mount Everest and three more times later. Pema has also climbed Mount Ama dablam (3 times), Mount Manaslu, Mount Cho Oyu, and Mount Dhaulagiri. Those experiences and figures speak for themselves as Pema looks to add more to his bucket list. "Next up, I am eyeing for Kanchenjunga", says Pema with confidence. His other passion is to take locals and foreigners to mountainous regions of the country. Most importantly, he wants to help travelers/trekkers learn about different cultures to gather fresh perspectives.
Phurba Sherpa
"I was only 18 when I started my career as a travel guide. If you ask me about my inspiration to step into this profession then it would be my family and relatives.", says Phurba thanking her loved ones. Phurba got her first professional license as a travel guide 3 years prior to 2018. With much family support behind her back, she feels that it would not have been easier to achieve another dream she always dwelled on – to become a mountaineer. Yes, Phurba has climbed some of the difficult mountains of Nepal such as Ama Dablam, Kyajo Ri Peak, and Icelantic (Khumbu Everest site). "Something about mountains and their surrounding views always got me fascinated. I feel I am in love with such places which is why always keep going back with fellow travelers. And if not, alone.", explains Phurba. She says that she forgets her tiredness when she is up there in those mountain sides. Phurba's objectives are to continue working as trekking guide and to explore every trekking routes of Nepal. She is happy, satisfied, and feels good to embrace her dream profession.
Ashish Shrestha
"If you love riding down hill, you must first ride up hill", Ashish laughs as we ask for his suggestion to all the Mountain bikers. A permanent resident of Dhalku, Kathmandu, Shrestha has loved cycling since his childhood and even worked for his maternal uncle in mountain biking as a sales and mechanic person. He loves Basketball and Football as his leisure sport aside from his job. With 8 years of experience as a mountain biking and trekking guide (he also worked as a mechanic and in finding trails for a trial period of 1 year), the 24 year old fondly recalls where he got his inspiration and feels nothing but happiness with his profession. "There are no specific mountain biking trails or routes and that's the charm of this adventure sport. I feel a different sense of freedom when I'm riding through these paths. The most challenging route till date has to be the Annapurna Circuit! It was challenging but adventurous and it had one of the best views that stunned me". Shrestha who dreams to run his own company one day, says that this was possible due to his family support. Ashish owns a Giant Trans2 2016 Model ride as it has the best price and is reliable. His Mountain biking experience lies in the Pikey Peak, Annapurna Circuit, Annapurna Region( Lower Mustang ) Kathmandu to Pokhara, Classic Nepal Trek (Bandipur- Chitwan- Lumbini- Lower Mustang). whereas his trekking experience are Gokyo Pass and Chola Pass Poonhill, Annapurna Circuit, ABC and EBC. "There is something about the mountains, its culture and lifestyle that makes Mountain Biking even more adventurous than it already is".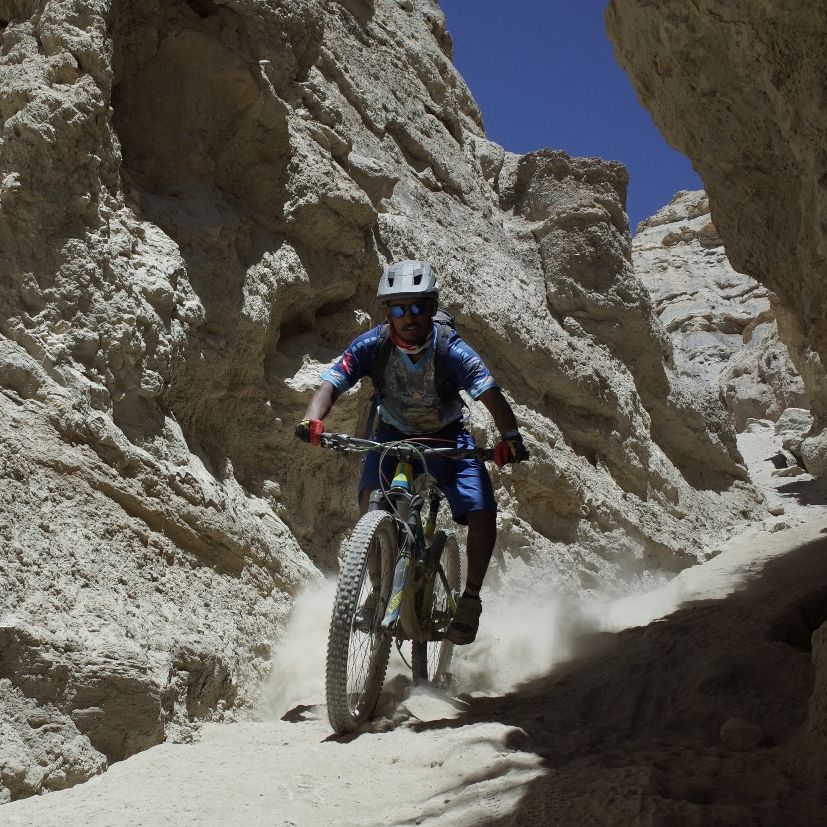 Arun Karki
For two and a half years, Arun's parents refused to acknowledge their son's passion for mountain biking; so deep that he even dropped out in the middle of his undergraduate studies just so that he could pursue what he had always wanted. A permanent resident of Kalanki, Kathmandu, 23-year- old Arun Karki has been a Mountain Biking guide for almost 5 years now and he is absolutely happy that he did not give up on this dream. " Although the past first years were not good, I have learned to find happiness in simply what I have and now that my parents have come to accept what I'm doing is for myself, I feel satisfied from the inside", says Karki when asked about how he feels about his profession. Arun has always loved cycling and it was more than just a hobby. Now he is into photography and says he wants to capture the same mountains from different areas and cultural vibes during his trips. One of his favorite ride was in Pikey Peak and he recalls it to be fun and a challenging adventure with 270 degrees mountain ranges. "Nepal is a paradise for mountain biking even though the trails are not fully developed yet. Trust me, the trails here are equal to the international trails"' he says to the mountain biking lovers who are looking for adventure. Arun rides a Giant Reign as it is fun, stiff and handles every trail there is; he also likes the flowy and skinny single trails in the routes. His experience lies at Pikey Peak, Upper Mustang, Lower Mustang, Kathmandu Valley Trip and Annapurna circuit. Karki whose aim is to focus solely on mountain biking and riding different trails wishes to see more mountain bikers to come join him in his adventure.